Positive stories from customers
With our success stories, we would like to show you that even with a medical aid like a prosthesis, you can continue your life without restrictions. From the smallest to the Paralympic athlete – our customers master everyday life, hobbies and sports!
For us, it is always the greatest reward when we are able to help improve a person's mobility and quality of life.
The success stories of our customers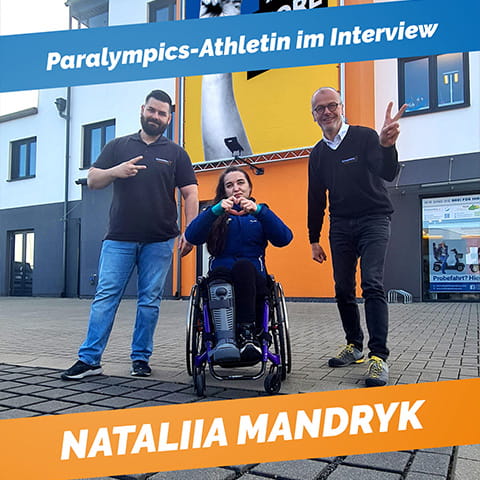 The 2020 Paralympic silver medallist in wheelchair fencing Nataliia Mandryk visited us. During her visit, we took plaster casts of her legs and then sat down for a coffee.