On the 07.09.2018 we finally had our big celebration of the 20.  jubilee after a long time of preparation.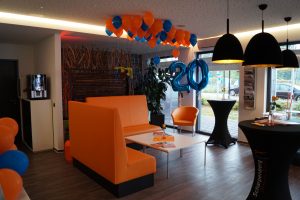 As of 12 o'clock we celebrate with over 300 guests in our head office in Rostock. Depart our partners, also some patients and family members of our staff came.
Our team arranged everything for a versatile program – we had guided tours, face painting for kids and a mobile climbing area. In addition to that we had the Sani-Truck with different offers, like incontinence, stroke-risk analysis and venous measurement. The visitors could win great things at a virtual wheel of fortune.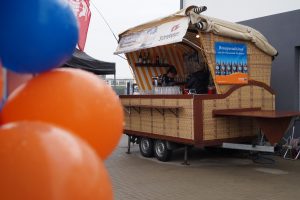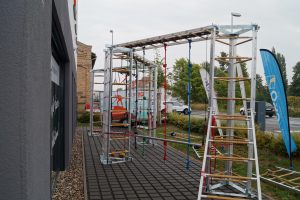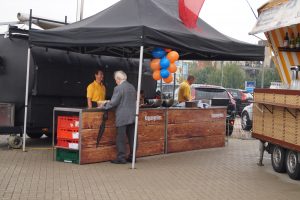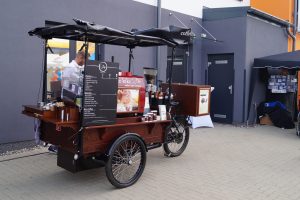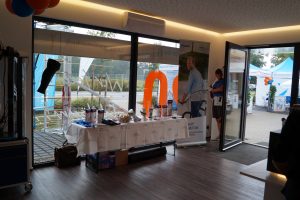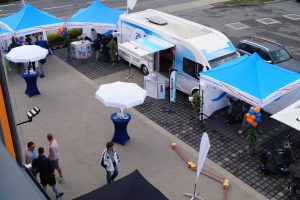 For our wellbeing we had the Klippengriller, a coffee bike and a cupcake stand.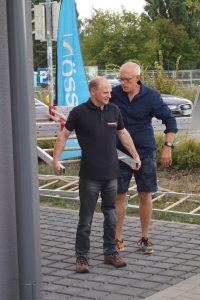 Henry Kaminski, on of our clients, tried the mobile climbing area and demonstrate, that you can do many things with a prosthesis.
The weather and the atmosphere were great – all around a great day!
We are looking forward for the next 20 years!