… it was a big success: over 60 interested people visited this exciting day with Vanessa Low, Scott Reardon and Claudia Breidbach.
The successful athletes gave an insight in their life. Vanessa and Scott refer from their way to the Paralympics in Rio and their stay there, as well as their success. They also offer an intensive motivation training for interested clients.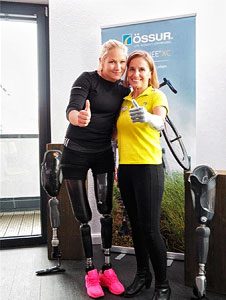 Claudia Breidbach convinced us with her endless ambition to her dream of flying with only one arm and with an arm prosthesis. Our technician of orthosis technology transmits interesting content to everyday sport prosthetics and gave an insight in the work our orthosis technology.
It was a great and successful day!