Congratulation to 20 years Orthopädie-Technik Scharpenberg!
We say thank you to Kathrin and Ralph Scharpenberg for 20 interesting and exciting years!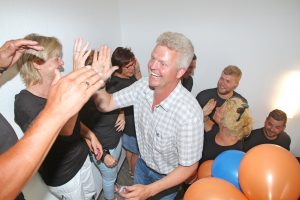 It was great to surprise our chiefs at the 01.08.2018 and even our eloquent chief Ralph was speechless. But the revenge didn't need long! It gave a big surprise for the whole team with goose bumps and emotional ecstasy!
Great! Great! Great! We just can say: We are exalted!
Even the next 20 years will be forward-looking, innovative and imaginative! We look forward for the next years!
Your Team Scharpenberg